Feyenoord's interests come first, says Koeman
As the race for the high positions in the table starts to hot up, this week Ronald Koeman has taken the trouble to make sure his squad knows what's at stake over the coming months. After the disappointing loss to Ajax the title is surely out of reach, but Feyenoord need to stay focused on the next best goal – direct qualification for European competition. 'We are approaching the coming phase as a project, for which everything else has to be put to one side,' said the head coach, speaking at De Kuip on Friday.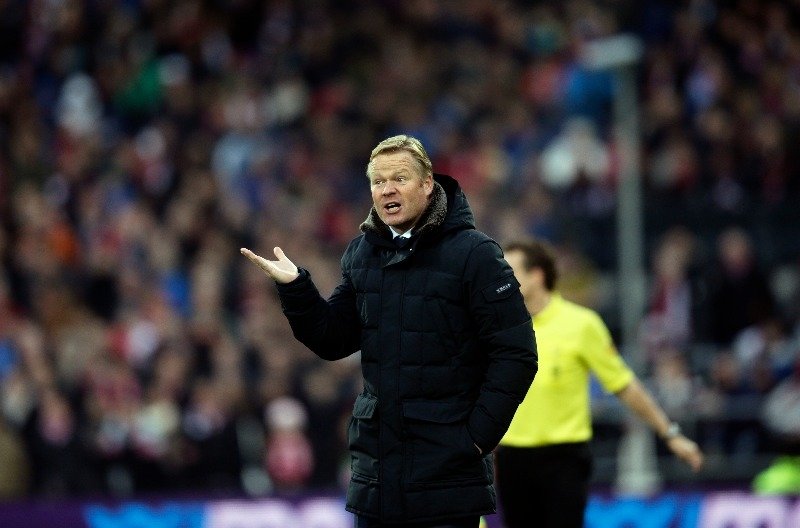 'The minimal target is finishing in the top four, but we are aiming for the best we can in the final eight matches and that is second place,' continued Koeman. 'That's our goal and to achieve it we desperately need everyone. We are looking as much as possible those ready to defend Feyenoord's interests above all. Everything else has to be put to one side, so we can achieve our goal.'

The final run of fixtures starts with a trip to FC Groningen, where Feyenoord will be without Graziano Pellè. The striker has had a week to mull over the events of the past weeks, which have earned him a four-match ban and seen him stripped of the captaincy. He will return to training on Monday.

'In consultation with the club management, the coaching staff felt we had to taken action. In doing so we looked at what was best for the team. Graziano accepted it; he didn't have much choice. I was also personally affected by the decision to take the captaincy away from him, because Pellè has given us a lot of good things. He's a great striker and we could learn a lot in the Netherlands from his mentality and how he perceives things. It's just that something had to change after everything that's gone on recently.'

Koeman made no secret of that fact that the Italian's place up front will be taken by Mitchell Te Vrede. 'Earlier this season Mitchell showed that he can cope at this level, especially in the home match against AZ. He has a few special qualities and his style is the nearest we have to Graziano's. Plus he's able to go deep at times. It's a relief that we don't have to change how we play too much with him in the team.'

Besides the enforced change in attack, Koeman may also have to shuffle his pack in defence if Daryl Janmaat is unable to start in Groningen. The international was too sick to train on Friday morning. 'But I'm optimistic Daryl will be back with us on Saturday,' said Koeman.