Rutten looking forward to first home match
After a last-gasp winner in last week's opener at ADO Den Haag Feyenoord take on sc Heerenveen in the first home Eredivisie match of the new campaign on Friday night. The Frisians are the opposition in Fred Rutten's league bow as coach at De Kuip. 'I'm looking forward to it,' said a bullish Rutten on Thursday.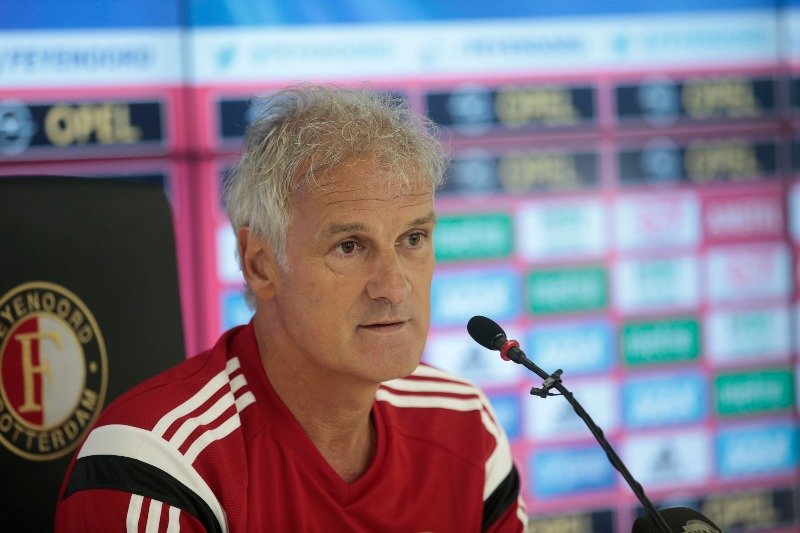 "'Especially the drive this group shows on the pitch is very good to see'"
The new coach ran the rule over last week's victory in The Hague as well as anticipating the visit of sc Heerenveen. While Rutten admitted that there's certainly room for improvement technically, he also took a lot of positives out of the match over and above the three points.
'Especially the drive this group shows on the pitch is very good to see. And we didn't give away any more chances after they went down to ten men. That's harder than it looks. As a coach I've seen a lot of matches where a team down to ten men were able to create two or three chances or even to win.'
Rutten feels the main goal at the moment is to get some routine in the side. 'Elvis Manu doesn't know what Bilal Basaçikoglu is going to do in some situations, for instance,' said the coach. 'It's only logical, as some of the lads have only been together for a short while. In that regard it's positive how I see the team slowly grow on the training pitch, although I'd like it to go even faster. It's a process I'd like to complete sooner rather than later, so we can take the next step.'
Rutten was not willing to say anything about the many transfer rumours in connection with Feyenoord and the potential arrival of new players. He preferred to point up the progress made by Mitchell Te Vrede, who he says is highly likely to start against sc Heerenveen. 'I admire how Mitchell is dealing with all the things going on around him. He continues to stoically do what he has to do: working hard and scoring. I'm very satisfied with him.'
Rutten ended by admitting he was not happy about off-the-mark reports about Wesley Verhoek, who allegedly returned from holiday unfit, according to some media outlets. 'That's complete rubbish,' said the coach. 'And above all it's not good that this type of story is bandied about without being checked first.'