Rutten: 'Winning on Sunday is the only thing that matters'
Feyenoord's profligacy in recent weeks leaves Fred Rutten's men still needing a win in the final game of the regular season to make sure of a place in next year's Europa League without having to go through the playoffs. Hosts PEC Zwolle look like a stern challenge on paper but the coach feels his team are up to it. 'This team has proven they can fight for something,' said Rutten when looking forward to the game in front of the media on Friday.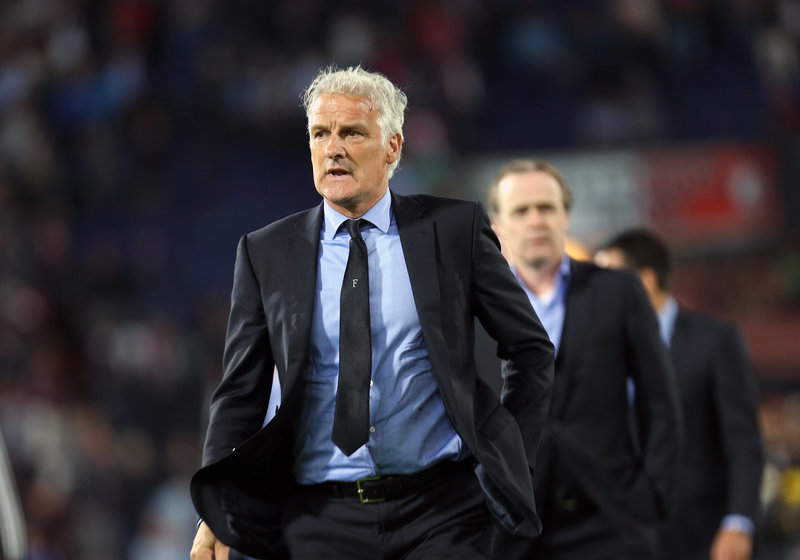 "This team has proven they can fight for something"
His men had to get over the disappointment of last weekend's costly defeat at home to Vitesse this week before focusing on what everyone hopes will be Feyenoord's last competitive game before the off-season. 'When you take a hit like against Vitesse it's only logical that the first few days afterwards are difficult,' said Rutten. 'But as a coach you can make sure the disappointment is driven into the background, by thinking up different forms of training that bring back the pleasure, for instance.'
That Vitesse reverse extended an unsatisfactory run of results that has seen Feyenoord pick up a mere two points from the last twelve on offer since earning a convincing 4-1 win at AZ. Rutten was not immediately able to put his finger on the problem. 'It's really tough to pick out one discernible cause. It's often a combination of different factors.'
Feyenoord still have their fate in their own hands, of course, but Rutten is not surprised that the pressure has ratcheted up in the run-up to the visit to PEC Zwolle. 'For a big club like Feyenoord getting two points from four games is not good enough. That increases the pressure and that's only natural, although it's not something I'm concerned about. I'm fully focused on Sunday's game, that's the only thing that matters.'
In any case, Rutten has a fit selection to choose from against the Eredivisie's sixth-place side. Only the suspended Karim El Ahmadi and Khalid Boulahrouz are unavailable.