Feyenoord switch focus to new league season
There's been little time to reflect at De Kuip on Wednesday's defeat in the third qualifying round of the Champions League and Friday's Europa League play-off round draw. A day after returning from Istanbul the squad were back in training ahead of Sunday's trip to The Hague, where Feyenoord start the new Eredivisie campaign against ADO Den Haag. 'The most important thing is turning the disappointment about the result against Besiktas into positive energy,' said coach Fred Rutten in a press conference at De Kuip on Friday.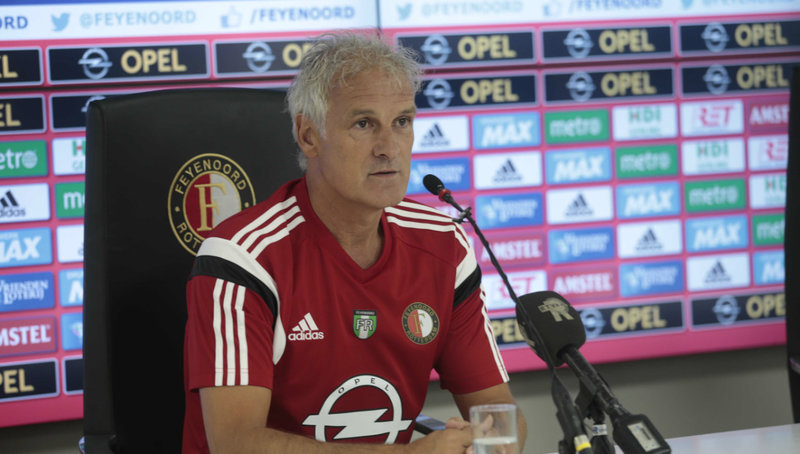 "'If we get three points it will definitely have a positive effect on the team's attitude'"
Feyenoord need to clear their minds and prepare as well as possible for the season opener. However, the midweek trip to Istanbul has left its mark on the squad. 'Not everyone has come back from the Besiktas match fighting fit,' explained Rutten. 'So today we've had a light training session to allow the players to get back in shape and get fit for Sunday's match.'

Rutten realises that starting the league campaign with a win would give the squad a huge confidence boost. 'If we get three points it will definitely have a positive effect on the team's attitude. Then again, the league is decided in March and April, not early on. And the transfer window remains open until 1 September, so there could be a lot of changes to all squads.'

Rutten has lost key players in recent weeks in that transfer window, but Feyenoord have also brought in reinforcements. Bilal Basaçikoglu and Luke Wilkshire both signed contracts with the club at the end of last week. Neither was available against Besiktas but Basaçikoglu did travel to Istanbul. 'Bilal convinced me of his potential to mature into a top player even before we decided to sign him,' said Rutten. 'He shows he is ready to fight for the ball, which is important in the big leagues and to be successful in Europe.'

It remains unclear, however, whether the duo will be in the starting line-up in The Hague. 'I don't know that about anyone. I won't decide on that until Sunday, when I have a better idea of how fit everyone is.'

The injured Khalid Boulahrouz and Rodny Lopes Cabral are two players who the coach will certainly not be calling on. Wesley Verhoek, who missed the match in the Turkish capital due to injury, did train on Friday, but separate from the rest of the squad with Lucas Woudenberg until the watchful eye of rehab coach Marcel Cas.