Koeman bullish as season resumes
After a short break, a successful training camp in excellent conditions in Marbella and two constructive friendlies, Feyenoord are now firing up for the second half of the season, which kicks off this weekend. While Ronald Koeman warned on Friday that perfect preparation is no guarantee of a good result in football, he did admit to feeling optimistic ahead of Sunday's away game at FC Utrecht. 'I expect a lot from this team,' he said.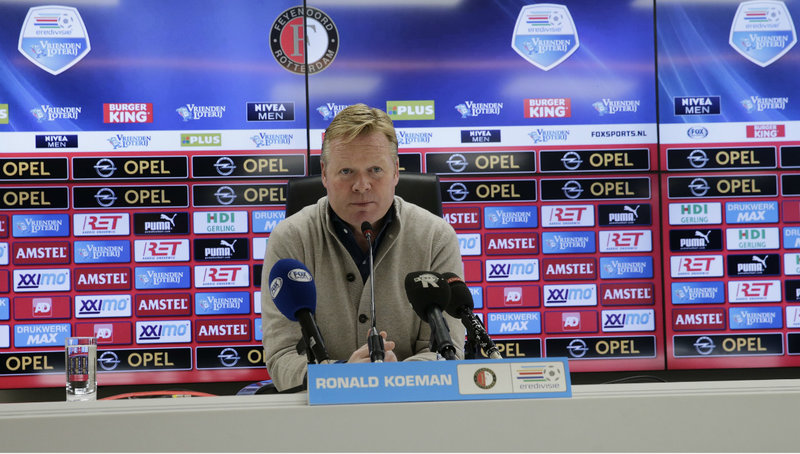 "I expect a lot from this team"
The head coach's upbeat mood was largely due to the stay in southern Spain, where Feyenoord set up a training camp for the third time in as many years. 'The week was a very positive experience,' explained Koeman back at De Kuip.

During training session in Spain Koeman took the opportunity to take stock with one-on-one chats with squad members. When asking about expectations he noted that the squad has some big ambitions. 'But that doesn't mean you should not walk the talk, every day and not just on match days. Everyone has to realise what you need to do to compete for trophies, both individually and as a team.'

If Koeman has his way the bar will be set very high at De Kuip in the second half of the season. 'I expect a lot from this team. Partly because I think we don't need to be afraid of anyone when we're playing well, but also because I saw good progress in the last run of games before the winter break. We would very much like to continue making that progress.'

The first challenge of the year is an away match at FC Utrecht, a team Koeman feels need to be taken seriously. 'Certainly in home matches they feel strong and they are prepared to put teams under a lot of pressure. Due to injuries FC Utrecht have switched systems a couple of times this season already. So we'll have to wait and see what team we find ourselves up against and it'll be down to us to deal with it as well as possible.'

Ahead of the press conference in connection with the 2014 Eredivisie curtain raiser Koeman presented Graziano Pellè with the first copy of the Italian's new book. 'As long as I see that he manages this type of thing well and it does not affect his performance it's no problem. Graziano has enough experience to know what being a professional footballer is all about and to focus completely on Sunday's match.'

The Utrecht trip comes a little early for Ruud Vormer, who continues to suffer from a groin problem. Koeman says that the midfielder will remained sidelined for a few weeks yet.